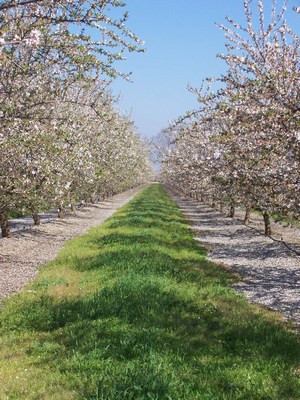 Tom Tucker - Agricultural Commissioner/Sealer of Weights & Measures
Christopher Greer - Assistant Agricultural Commissioner/Sealer of Weights & Measures
David Case - Deputy Ag Commissioner/Sealer - Weights & Measures
Nicole Motley - Deputy Ag Commissioner/Sealer - Pest Exclusion & Standardization
Marianna Gentert - Deputy Ag Commissioner/Sealer - Pesticide Use Enforcement
Jonathan Bixler - Deputy Ag Commissioner/Sealer - Pest Detection, Pest Management, & Crop Statistics
Agricultural Building
4437 S. Laspina St., Suite A
Tulare, CA 93274
Phone : (559) 684-3350
Main Office Fax: (559) 713-3768,
Pesticide Fax (for NOI's): (559) 713-3770
Standards and Exclusion Fax (008's, Moving Permits, Quarantine & Etc): (559) 713-3769
Contact us by email at: aginfo@tularecounty.ca.gov
Si necesita información o asistencia en español, llame a nuestra oficina al 684-3350. Nuestra oficina está abierta de lunes a viernes de 8 a.m. a 5 p.m. Si no respondemos su llamada, deje un mensaje y le devolveremos su llamada durante nuestro horario regular. Gracias.
The Tulare County Agricultural Commissioner's Office is accepting Industrial Hemp applications and Tulare County Industrial Hemp permits. For Registration Information click here.
PRESS RELEASE - TULARE COUNTY AGRICULTURAL COMMISSIONER ANNOUNCES THE BEGINNING OF THE WALNUT BUYING PERIOD.
To see the press release click HERE
Tulare County is located in the rich San Joaquin Valley of California's agricultural heartland. The county's total gross production value for 2020 was $7,140,076,500. There were 120 different commodities, over 43 of which are valued at over $1 million. Many other facts about Tulare's agricultural industry are available through our complete Annual Crop and Livestock Reports.
Pesticide Incident Reporting Number-Numero del Reporte del Incidente de Pesticida
After Hours or on Weekends (English and/or Spanish)
Despues de Horas o Fines de Semana
1-877-378-5463